Ningbo Judin Special Monofilament Co.,Ltd
Ningbo Judin Special Monofilament Co., Ltd. develops from Judin Industrial Co., Ltd. with Hong Kong investment and technology background, have been specializing in producing high quality monofilaments for garden, construction, agriculture, breeding and other areas for various countries since 2000. We have become a pioneer in the field of monofilament extrusion industry.
The factory area is 10,000-square-meter. To guarantee high quality and ensure that volume orders are completed on time, we have invested heavily in advanced equipment. Monthly production capacity is 100 tons of trimmer lines. Moreover, we use high quality raw materials from world famous suppliers in order to produce stronger products, such as DuPont (the USA), Honeywell (the USA), Mitsubishi (Japan), Basf (Germany) and CPCC (China).
We are looking forward to even greater cooperation with overseas customers based on mutual benefits. Please feel free to contact us for more information.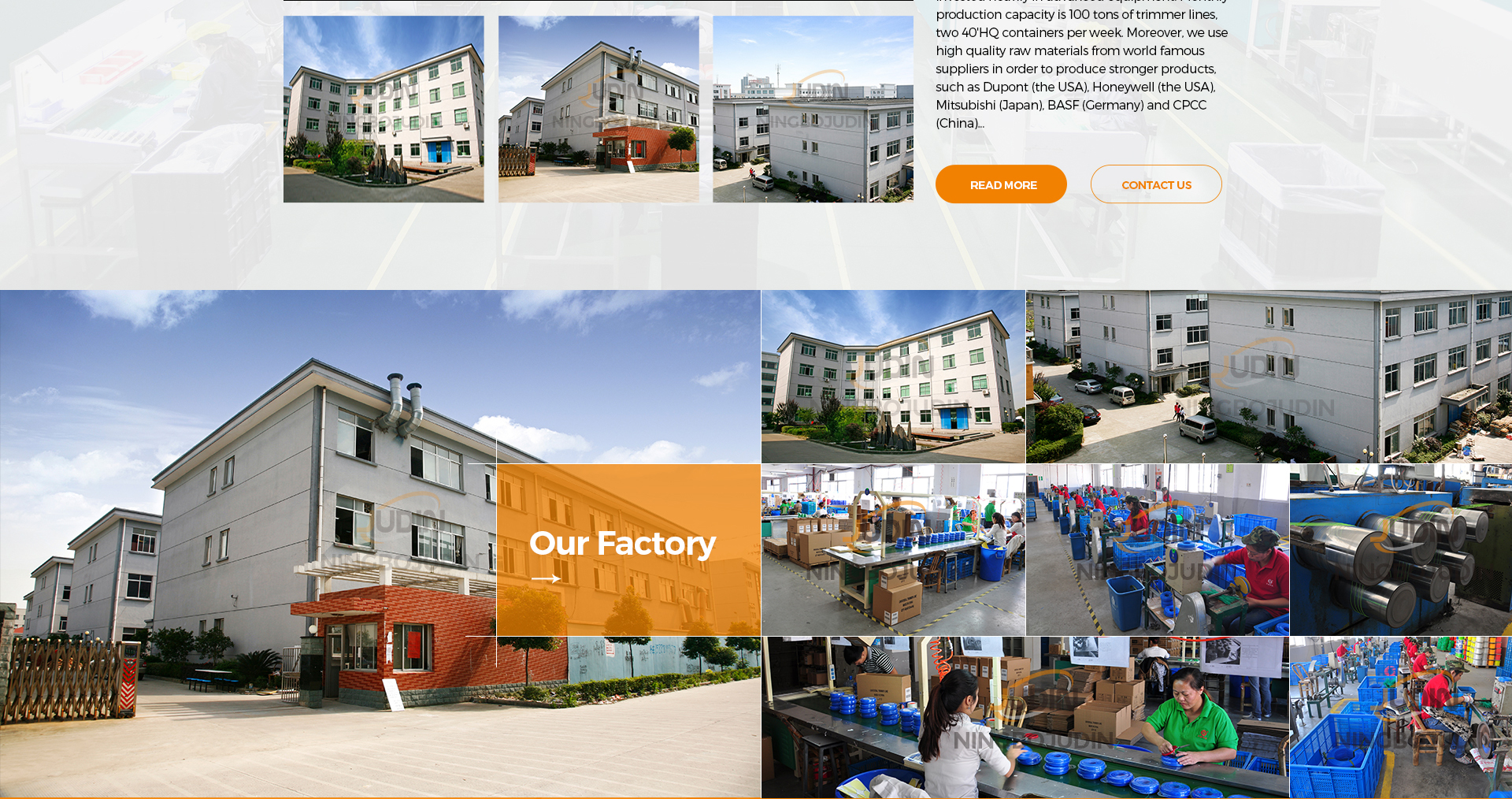 Company Name:
Ningbo Judin Special Monofilament Co.,Ltd
Major markets and proportions:
North America 20%
South America 10%
Eastern Europe 30%
Eastern Asia 5%
Western Europe 20%
Northern Europe 10%
South Asia 5%